Acoustic bassist Dan Keller has been a fixture on the Bay Area jazz scene since the 1970s. And we do mean fixture... he's hardly budged.
He has served as sideman to numerous notables -- John Handy, Jules Broussard, Carol Doda, Don Neely, Mal Sharpe, Lavay Smith, Kim Nalley, Lee Waterman and countless more. And we mean sideman... never the main act. Oh well.
Tasty player, adulated by millions. Or anyway dozens.
Gig calendar, video and photo albums, repertory, and the web's best musician jokes collection.
Dan Keller has accompanied:
Jonathan Alford
Laurie Antonioli
Burt Bales
Rhonda Benin
Big Butter and Egg Band (Tom Small)
Dave Black
Brenda Boykin
Lauralee Brown
Ann Brewer
Jules Broussard
Stephanie Bruce
Shannon Bryant
Maye Cavallaro
Richard Chon
Matt Clark
Jennifer Clevinger
Con Alma (Rich Kalman et al)
Christopher Copeland Productions
Memphis Cotton
Phillip Crawford
<!a target="x" href="http://www.stevedeutschmusic.com">Steve Deutsch
D'Cuckoo
The Ultras & The Dinos (Eric Lenchner)
Carol Doda
Joe Dodge
Bill Duffy
Larry Dunlap
Sharman Duran
Juan Escovedo
Cash Farrar
Cathy "Withacee" Felter and My Trio (Bruce Felter and Peter Eden)
Laurent Fourgo
Chuck Gee
Susan Getz
Michael Gidding
Girl Talk Band (Valerie Bach)
Michael Gold
Michael Golds
Brian Gould's Swing Fever
Chris Grampp
Juliet Green
Mike Greensill
Lua Hadar
Tammy Hall
John Handy
The Jubal Harshaw Trio
Richard Hadlock
Jana Herzen
Sam Hiona
Robin Hodes' Apollo Jazz Band
Dave Howard & the Chitchat All-Stars
John Hunt
Dolly Mae Jackson
Frank Jackson
Noel Jewkes
Randy Johnson
Bob Karty
Tom Keats and his Tom Kats
Frankye Kelly
Eliot Kenin (Reinhardt Swing)
Linda Kosut
Lucy Lee
Mike Lipskin
Mark Little

Barry Lloyd
Zorina London
Carol Luckenbach
Carl Lunceford
Peter MacDonough
Jenna Mammina
Chuck Mancini
Jason Martineau
The Felonious Monks
Michael Moore
Rebekah Montoya (JazzKwest)
Alexa Weber Morales
Ken Muir
Kim Nalley
Bill Napier
Don Neely's Penthouse Rhythm
Joel Nelson Productions
Gary Neuman
Claudia Newberry
Richard Nickol
On the Air (Ned Ripple et al)
Larry O'Leno
Shota Osabe
Dick Oxtot
Julie Paris
Kelly Park
Backen Tyme (Barbara Parker et al)
Sy Perkoff
Kathleen Perry
Valeriana Quevedo
Hal Richards
Harvey Robb
Terry Rodriguez
Dave Rokeach
Gary Rowe
Saint Peter's Jazz Band (David Giampietro et al)
Toru Saito
Ricardo Scales
Earl Scheelar
Bob Scott
Ray Scott
Mal Sharpe's Big Money in Jazz
John Stafford
Joe Bithell's Silicon Gulch Jazz Band
Lavay Smith & the Red Hot Skillet Lickers
Danny Spencer
Wayne Sutton
Yancy Taylor
Helen Thomas
Dawes Thompson
Woody Thompson
Vic Turner
Ellen von den Honert
Harvey Wainapel
Andrea Warkulwiz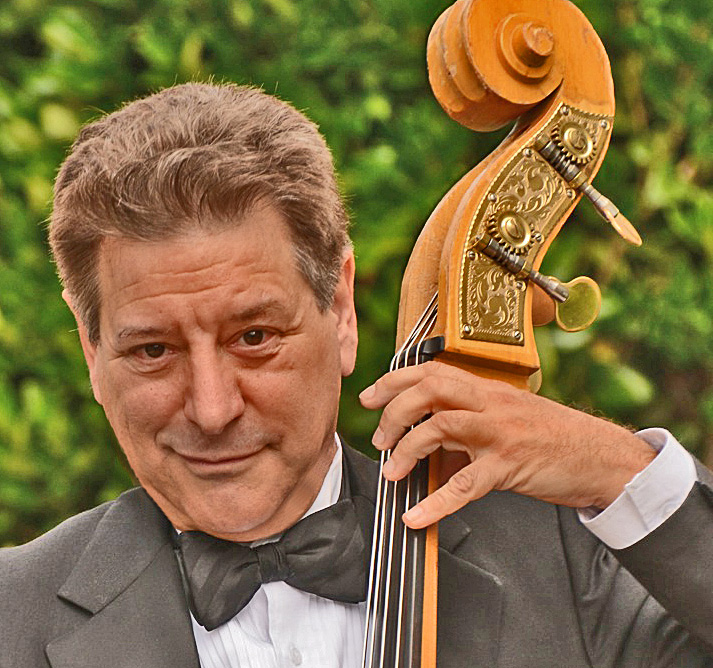 Dan Keller, Acoustic Jazz Bassist